Pre-Made Cocktail Pouches
Enjoy a cocktail on the beach or by the campfire with our pre-made cocktail pouches - the perfect companion for while you're at home or out-and-about. Just pour over ice and savour the flavour.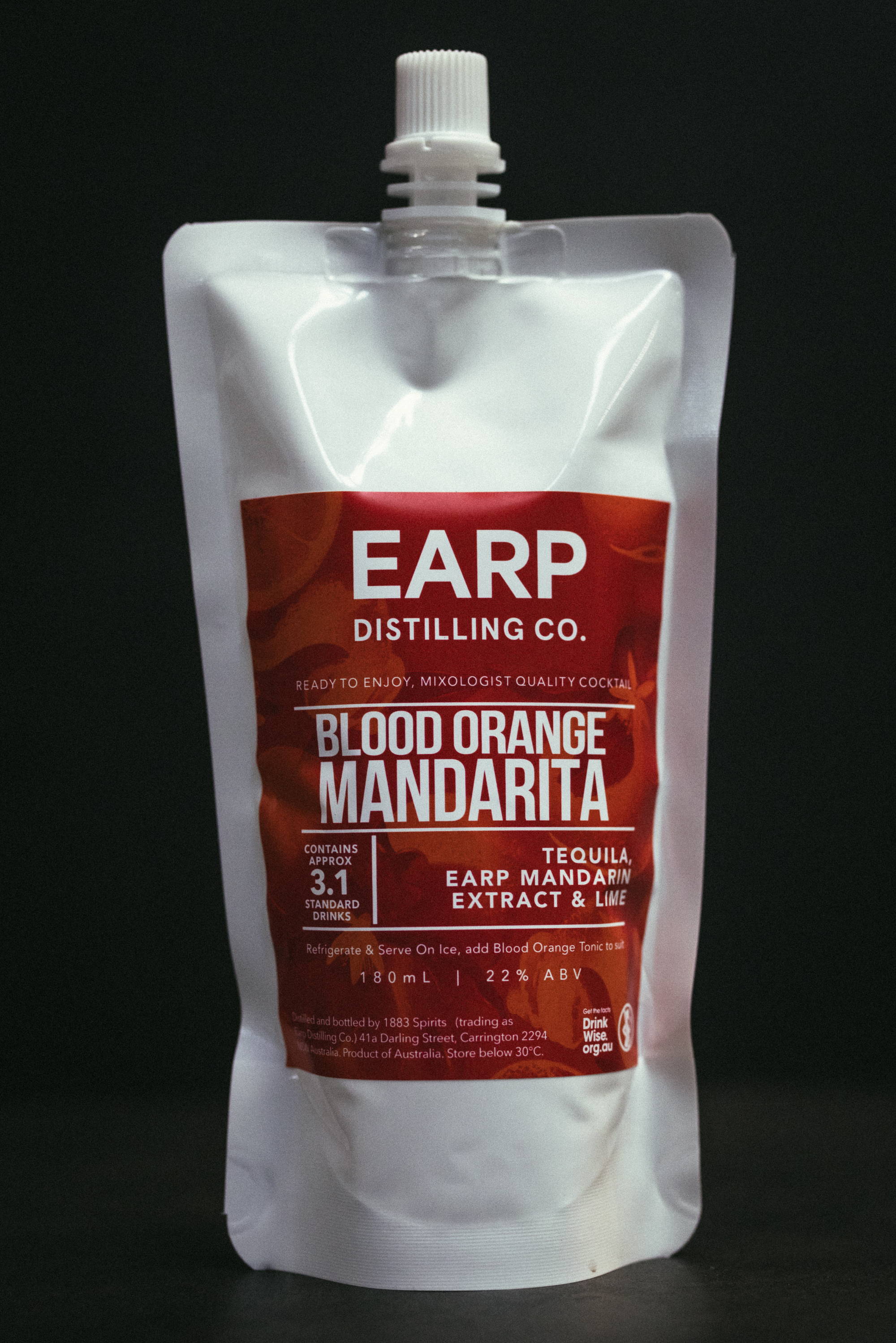 This is a Party Pouch for all the Agave spirit fans! Top quality Tequila with a house made Mandarin Liqueur (mandacello), lime and blood orange soda. Just like the best margarita you've ever had…but better.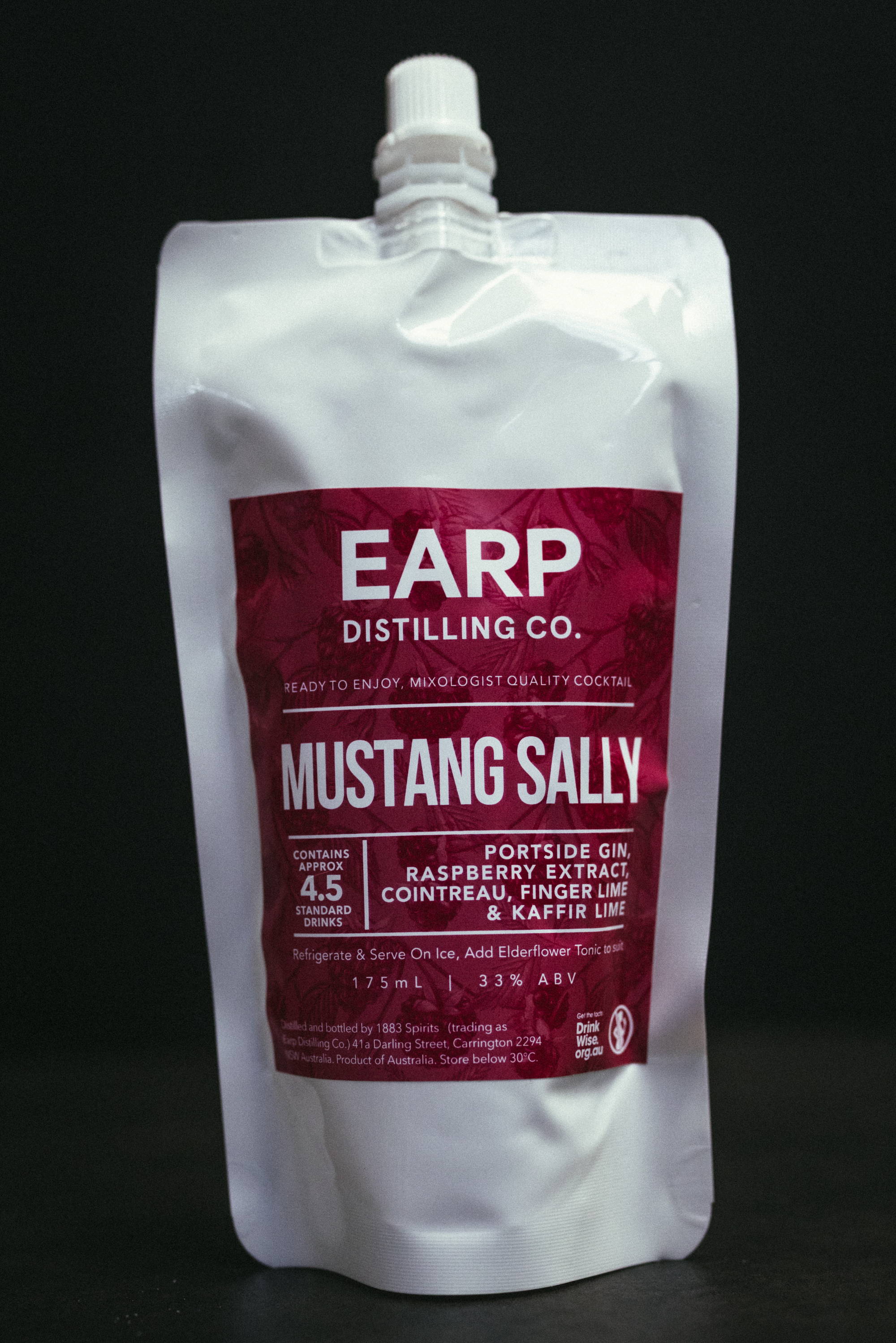 A perfect balance between Sweet, Bitter and TANGY! Our Portside Gin floral and citrus complexity pairs perfectly with fresh botanicals and our house Raspberry Extract. With Fever Tree's Elderflower Tonic accentuating the aromatics of the Kaffir Leaf and Native Finger Lime adding an explosion of zingy citrus as you drink to keep you coming back for more.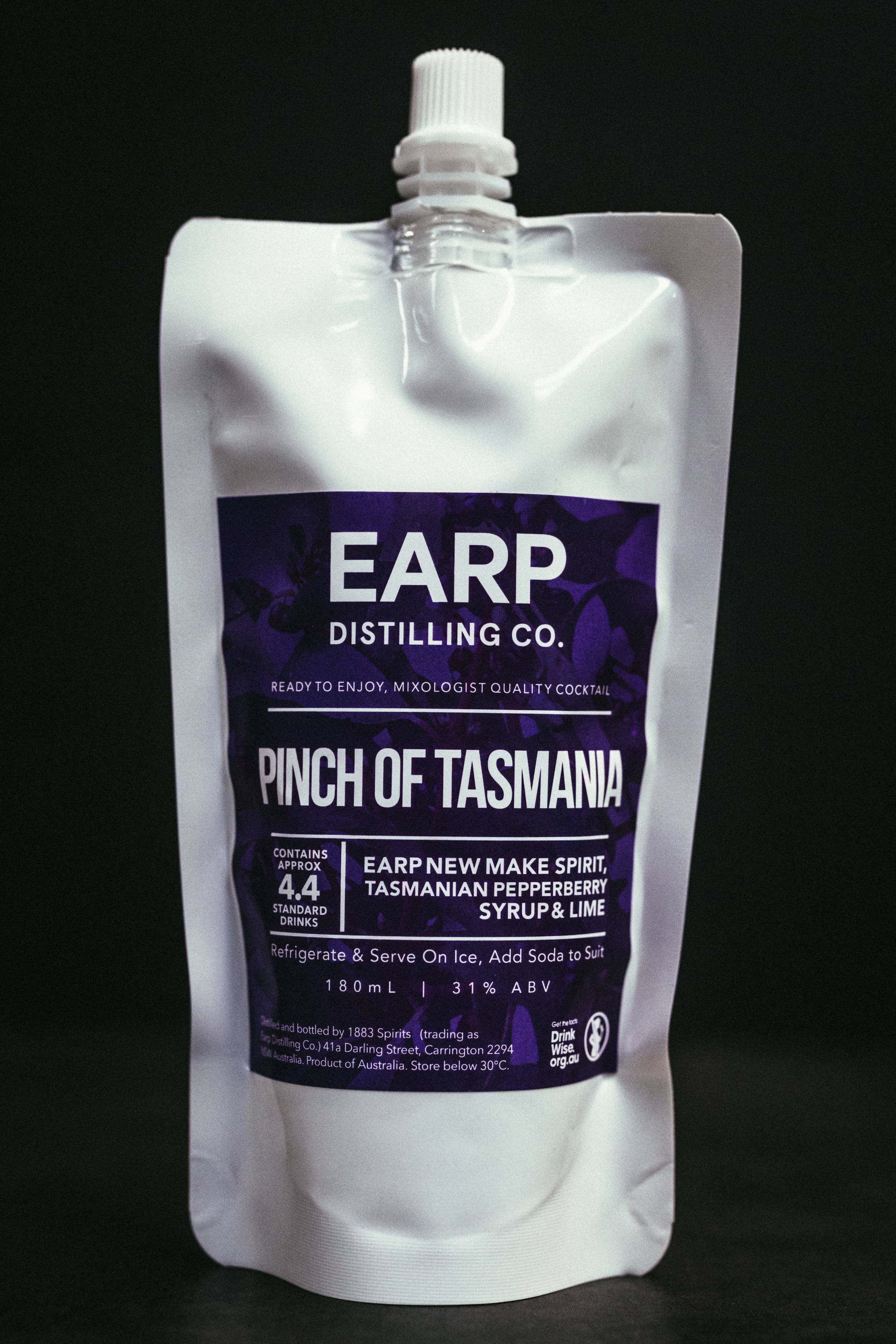 Our New Make spirit is the basis of our soon to hit the shelf rums! In its raw unaged form it is fresh grassy and light. A subtle complexity pairs well with the spicy yet sweet Tasmanian Pepperberry and the citrus drive from a Lime distillate. Top with a splash of soda.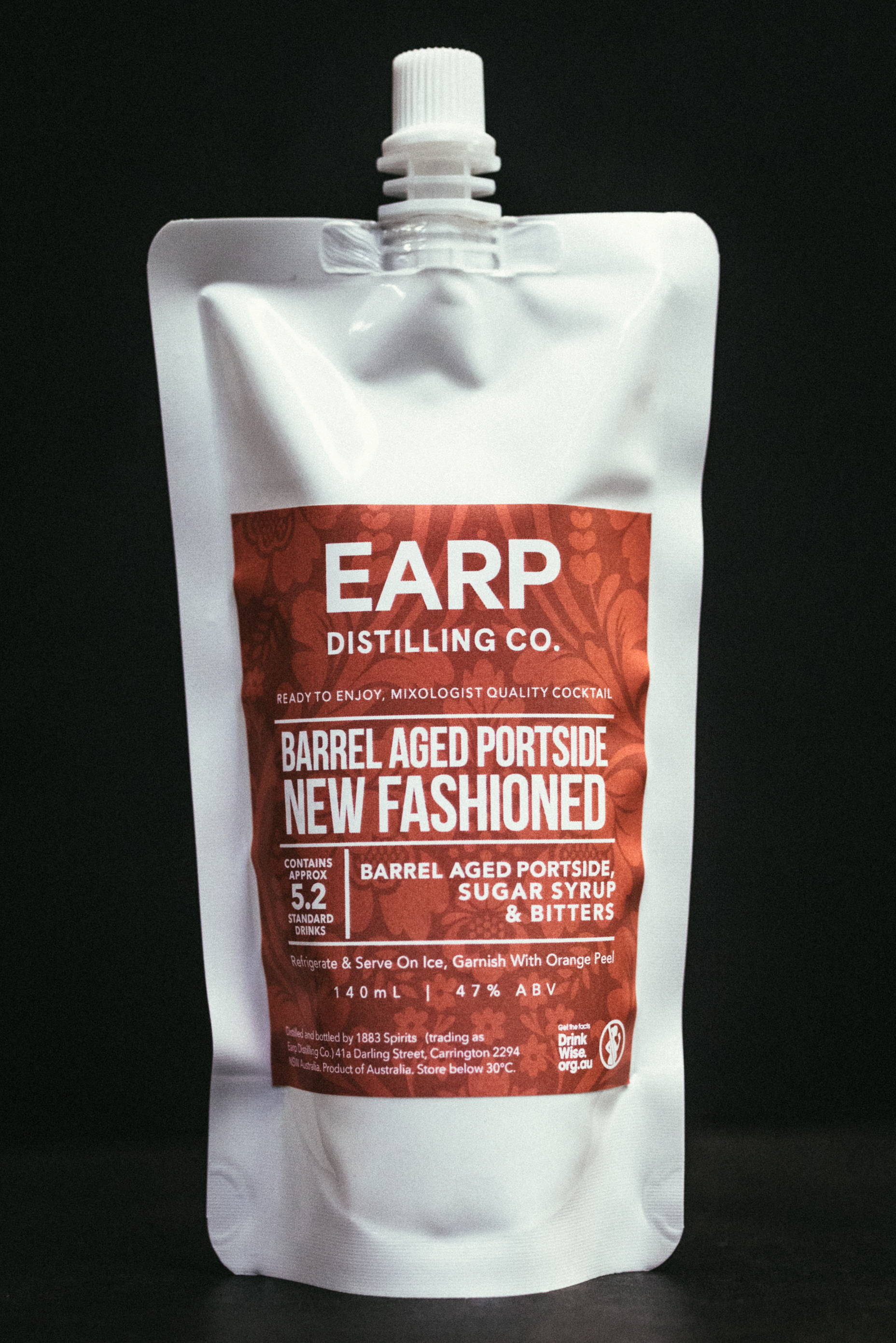 Barrel Aged Portside New Fashioned
Taking our award winning Barrel Aged Portside to new heights. For all you Old Fashioned lovers out there this is the New age of classics! Double shot of our Barrel Aged Navy strength Portside Gin, All the greatness of The Portside with notes of Vanilla, Oak and Fortified Wine, paired with Angostura Bitters and sugar to balance, ready to be poured over ice, Garnish with a slice of Orange or Orange peel and enjoy!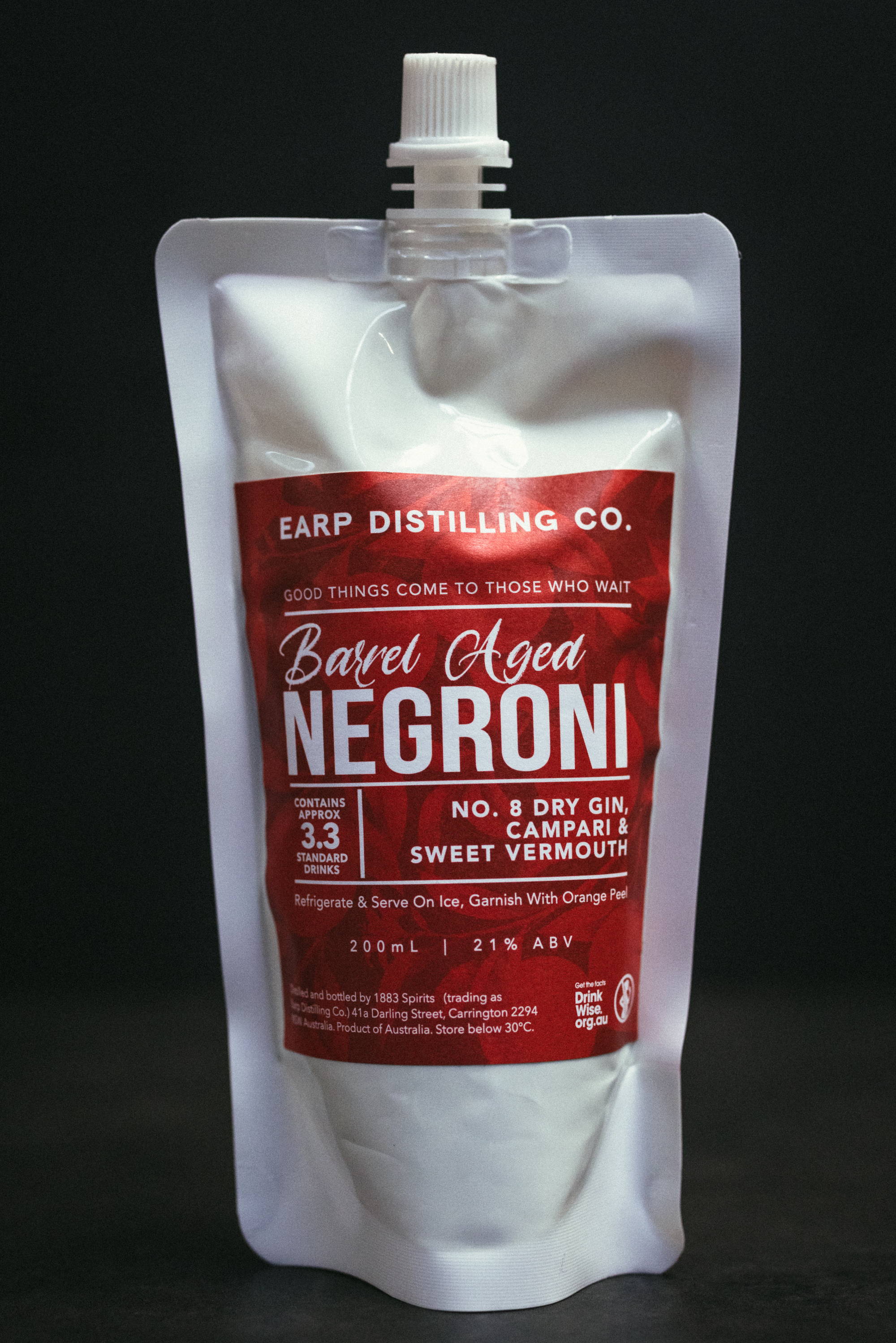 This ever popular cocktail has made it into a shipping pouch ready for you to enjoy at home! Each pouch contains 200mL (2 cocktails worth) of this fine drop, just pour over ice and savour the flavour of our house-made Negroni aged in ex-Spanish Sherry casks - with subtle hints of oak and Pedro Ximenez sherry.