We know that great food makes for good company, and good company is best paired with great food. We've connected with some of the best local farmers, to put together a menu we're proud of, and one which pays homage to fresh, seasonal produce, perfect for any table.

Working with local farmers and provedores our menu features dishes inspired by a number of cuisines and flavours. By using local suppliers we are able to ensure your food is prepared from fresh ingredients, but we are also able to focus our menu on seasonal fruits and vegetables, ensuring there is always a delicious selection available.

Our kitchen team have worked hard to ensure our menu has plenty of Gluten Free, Vegetarian and Vegan options available - if you have any allergies or dietary needs please let us know and we will do everything we can to cater to your needs.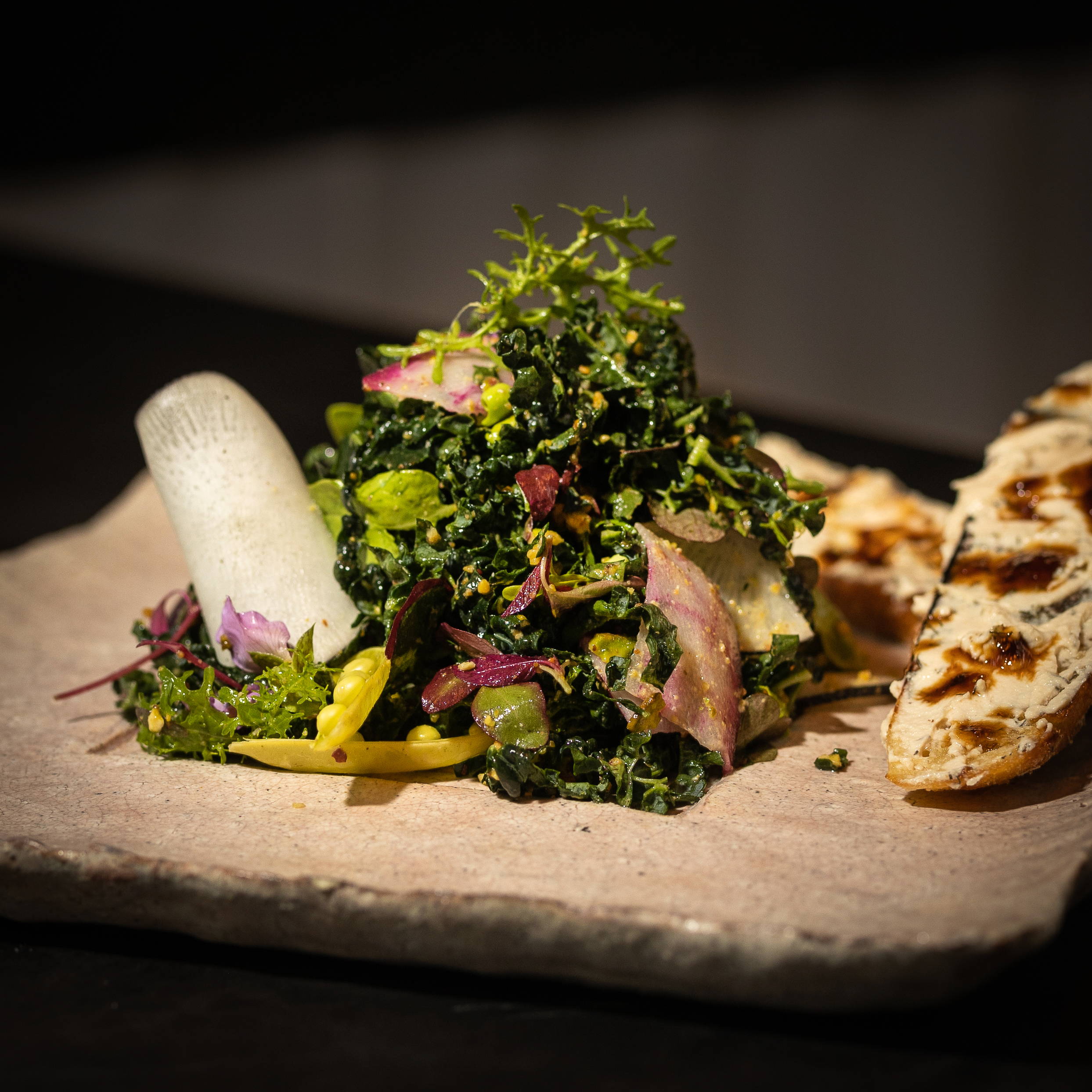 Mixed green kale salad, roasted almond, ginger mustard vinaigrette, toasted sourdough & whipped herbed goats cheese. GF, VE, Vegan by request
Mixed forest mushrooms, Reypenaer cheese & Spigarello. VE, Vegan by request