Refill packs comprise 2 x 250mL refill pouches designed to refill your signature ceramic Earp bottles. They are also perfect for camping, hiking, picnics or any situation where large ceramic/glass bottles are too heavy or could get damaged. Why would you throw away your signature ceramic Earp bottle when you can easily refill it, saving $10 per bottle!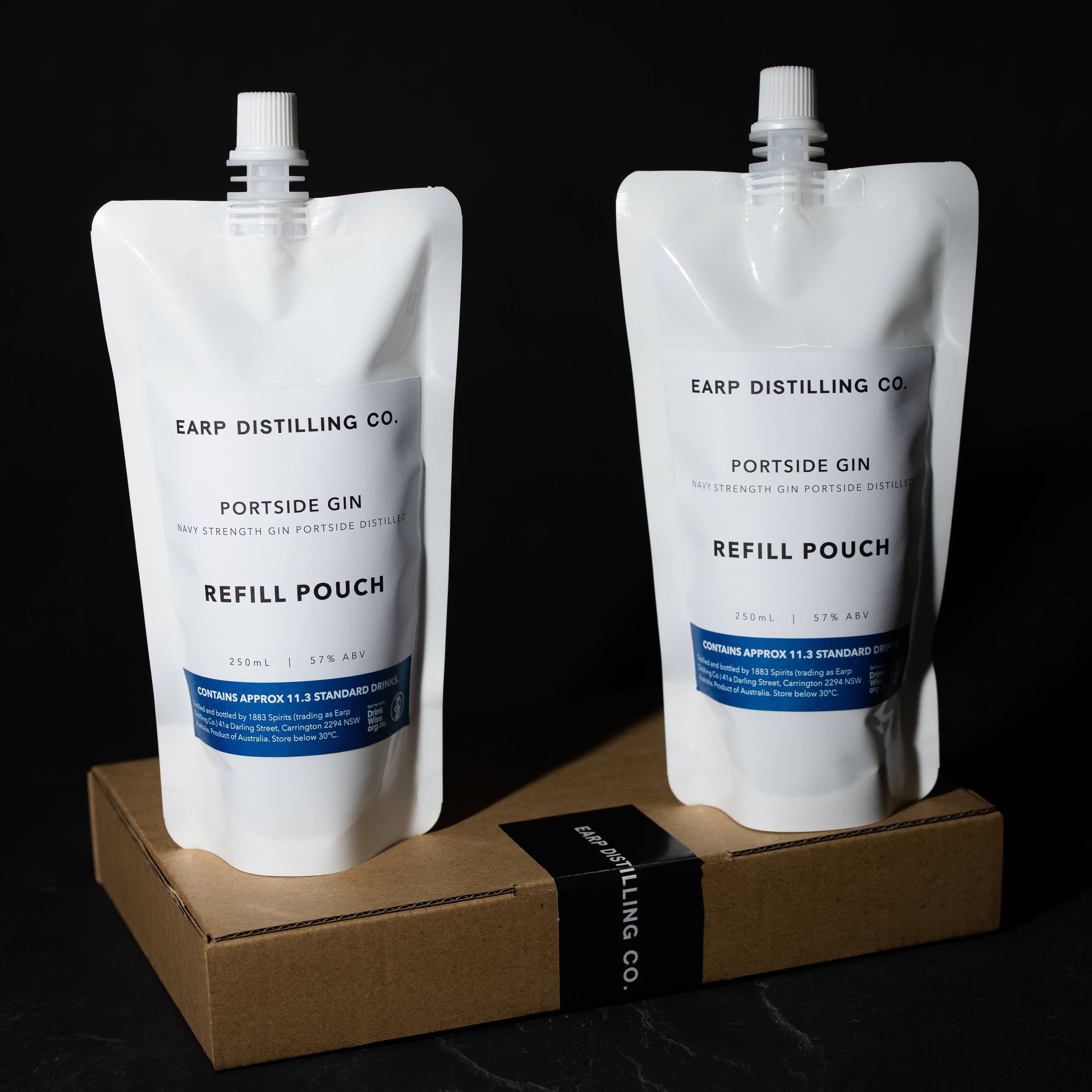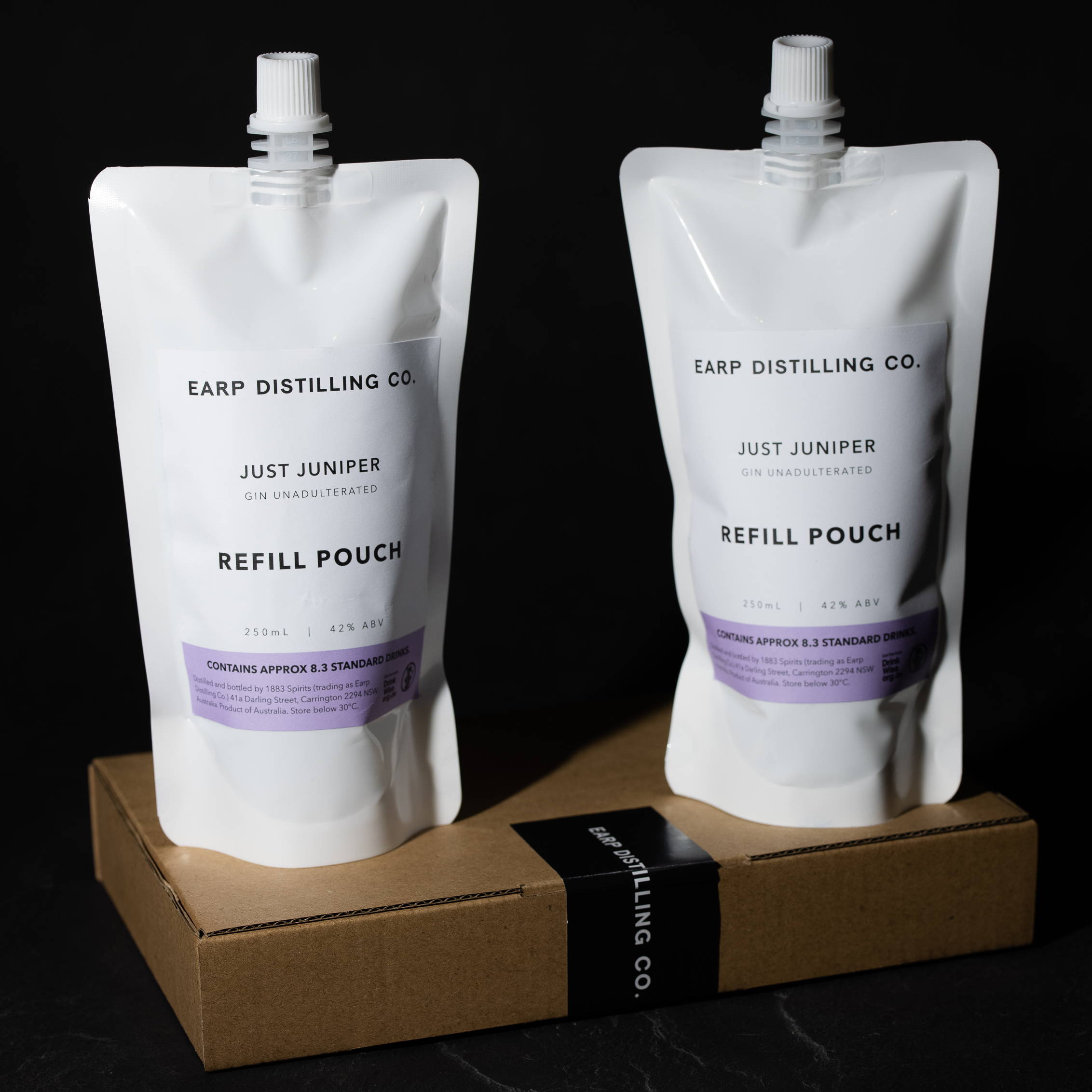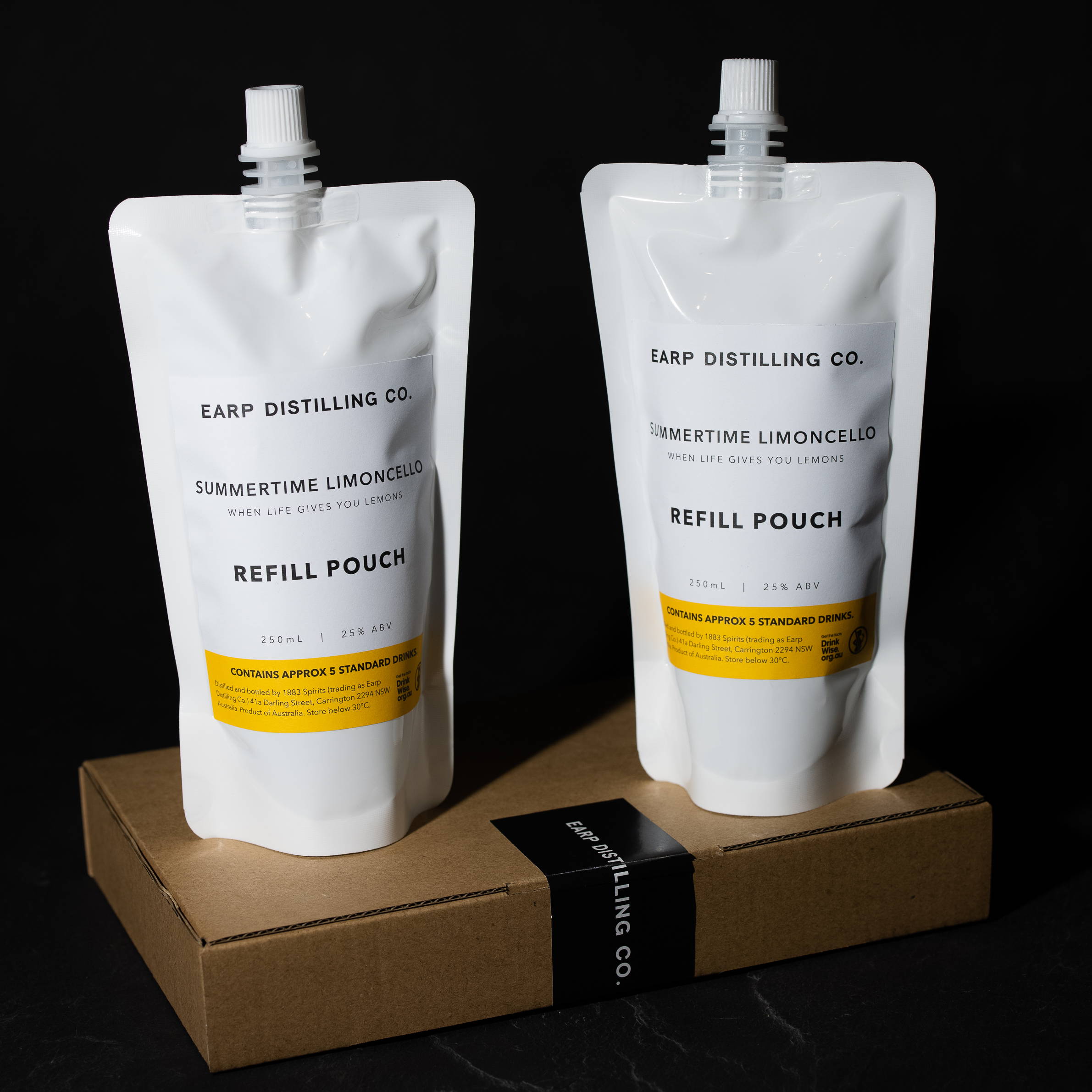 Summertime Limoncello Refill
Spout pouches are tough, durable and flexible, offering a cost-effective and protected method of transporting liquids in the post without all the bubble-wrap and extra packaging.

Made from PET (polyethelene terepthalate) which is inert at normal temperatures to ensure spirit flavour is not affected, each refill pack is just 120 microns thick (approximately 20 times thinner than glass bottles), using less raw materials, energy and water to produce than glass and are incredibly durable.